As God's faithful people, we are charged to be a Church in mission.
What does this mean? Martin Luther said it best: "We are to be a Christ to our neighbor..."
As a response to our faith, we assist, care, love and help those in need. Therefore, we at Christ the King Lutheran Church strive to be God's hands within our church walls and our greater community...Come and be a part of our mission!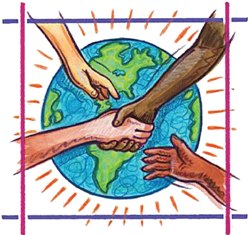 See our Mission Events & Noisy Offering...or come to Worship sometime!